41 comments Add a comment
I have been living with my partner for over 3 years now and some would say that we are still in our honeymoon phase. He tells me he loves me every day, and many times during that day, I hear many of you go 'ah (sigh) that's nice'.
Well words to some mean a great deal, but for me, actions speak far louder.
Yes, we go out from time to time to the pub (mainly to be with HIS friends), or for a meal (when neither of us can be bothered to cook). Again, this probably sounds wonderful to many of you folk out there, and some would no doubt even say I should be 'grateful', but that is their opinion and everyone is entitled to that.
But some of the things he does. Well...
He 'makes love' with me whether I am awake - or asleep; well.. really nice thanks, I appreciated that! He would rather go to work for free (no overtime) in the evenings, even though in my opinion he doesn't NEED to work these extra hours. So nice to know he would rather do that than spend quality time with me. He still puts everyone and everything else before our relationship.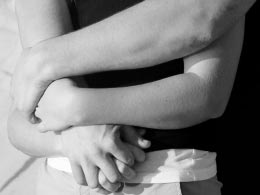 Is this really true love then?
Are the gifts he gives me, or the occasional night out a form of compensation for areas where he lacks such attention and commitment? Is this really true love then, or is it something meaningless and less tangible?
I am a young mid 40's, with long dark hair and far from 'over the hill'. I am told that I am attractive by men and women of all ages - so where am I going wrong here? Is this the kind of relationship that is worth pursuing or am I fooling myself?
By Er in Doors
Leave a comment