29 comments Add a comment
My gripe is mainly about rich men who have money, and yet are always the last to pay their bills on time. Another issue I guess, is their attitude to the people in their life and the complete disrespect that they show others.
I was in the market town of Ripon, North Yorkshire on the afternoon of Friday 25th of Feb, 2005. A very well known northern businessman whom I cannot name for privacy reasons, but who I have also known for a while had just had his haircut and was walking across to his BMW X5. His car just happened to be parked right next to mine so I met him and he asked me to join him in his X5 and have a friendly chat, which I did.
Rich businessman - I have sewn her up good and proper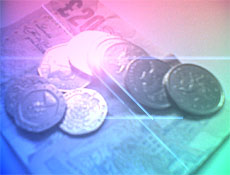 As we talked, he bragged to me about a confidentiality agreement he had made his long term ex mistress and again can't name names for reasons of privacy. Anyway this rich and powerfull business man looked at me and said, 'That girl can't do anything anymore, I have sewn her up good and proper and did you know in that agreement, she can't set foot in North Yorkshire until me and my wife are dead?'
He then went on to tell me that his life wasn't going in the direction he wanted it to and that the "country was going to the dogs". I have to say I don't have much sympathy I have my own life to live. It would help if this man, who is in the top one hundred rich list would pay outstanding invoices that he has owed me for months, some people with so much money get away with anything!.

Shaun from Leeds
Leave a comment