76 comments Add a comment
Today I looked into actual figures for the minimum wage and I was very shocked at what I found out. For workers aged 22 years and older, the minimum wage is currently sat at £5.73 per hour. Then there is another scale which the government call a 'development rate', where workers aged 18-21 inclusive can earn £4.77 per hour. Finally, there is another rate for workers under the age of 18 who are no longer at school. They are paid at a measly rate of £3.53 per hour!
£3.53 - is that some kind of sick joke? I know this rate is for the under 18's, and frankly some people that age are really just a waste of time and money in the work place. But then there are others that are real hard workers and deserve the same rate as the over 22's. Sadly, most companies are greedy and are more interested in keeping the profit for themselves so these young workers are very unlikely to get a pay rise. If they complain then they'll be out on their ear and replaced by some other youngster. Well that's how business works, right?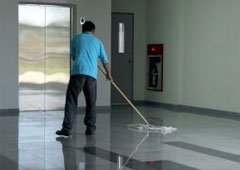 The government should seriously rethink the whole minimum wage policy as it appears to me to be most unfair. I would even go as far as to say it's a blatant case of ageism. I think it's high time the minimum wage was set to be equal across the board, one rate of pay for all workers regardless of age.
There are so many jobs out there that pay just the bare minimum (just take a look on the Job-centre web site) and some of those jobs can be real hard graft. If you're paying a minimum wage then you can only expect minimum work. As they say, if you pay peanuts then you will get monkeys.
By: Equality for all
Leave a comment