21 comments Add a comment
I watched an interesting episode of Panorama last night all about finding a job when you're over 50 and how difficult it actually was. This programme struck a chord with me, because although I'm not quite 50, I've been out of the rat race long enough to have probably damaged my ability to rejoin it should I wish to. I'm 42 by the way, but the thing that struck me the most wasn't the whole age discrimination thing which I think is wrong, it was the attitudes of some of the over 50s who are looking for work. I seriously hope that I don't become like them as I get closer to 50, although I'd like to hope that as it's actually not that far away I wont change to much between now and then.
These people come from good jobs, having risen through the ranks to suddenly find themselves made redundant. It's a very sad thing and at any age never mind 50 plus, it will tend to give the self confidence a bit of a knock when you're made redundant. Putting age discrimination and the current economic climate to one side, one thing that I couldn't ignore was the fact that they all pretty much expected to jump into the same type of job and at the same level as they had been in previously. This is totally unrealistic in my opinion. I believe your future and your well-being, your own destiny if you like is in your own hands, and that you have to accept change. This may mean doing things that you never thought you would do, including taking a lower paid job.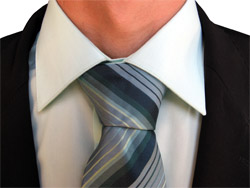 It would appear that some of the people in this age range baulk at the prospect of learning new skills and of taking their career in a new direction. For me, the day I give up learning stuff and the day I don't consider other opportunities, is the day I hope someone will turn off the machine that keeps me alive. I've fallen from a rung on the ladder much further up myself. Actually I jumped to go self-employed and I don't regret that decision. But I'm happy enough with where I sit today (a couple of feet from the bottom of the pile). If it came to it though I'd take absolutely any job going to pay the bills.
I'm sure there ARE unemployed people over 50 out there that think the same and who are prepared to knuckle down and take a minimum wage job or two to put food on the table and pay the mortgage, but for some this is apparently beneath them and these are the ones I don't have any sympathy for. Perhaps the further up the ladder you are, if (or when) you do fall, the louder you complain about the injustice of it all? That's certainly the way it seems to me.
To my mind, it's the young ones leaving school and college that deserve the help. Theyre the ones the government should be pulling out all the stops for. I think I got lucky when I was eighteen and without that "leg up" things might have worked out quite differently for me. Invest in the young, or at least the young ones that are hungry for a chance rather than the oldies who think they deserve it handed to them on a plate.
By: Kenny
Leave a comment