25 comments Add a comment
I am so glad the governments Future Jobs Fund programme is coming to an end and I'm sure I'm not the only one who thinks it hasn't worked. In theory it appeared to be an opportunity for some young people to gain some training and experience in the workplace and to assist them in their efforts to gain employment.
In reality it was more a case of trying to get employers to work miracles on the unemployable. I'm not saying that all the young people involved were the same. Some were really keen to learn skills to help them in their search for a job, and they also made a valuable contribution to the job that they worked in.
However, there were the others, the ones who regularly arrived late for work and only turned up on days they had nothing better to do. When they did show up they hadn't even attempted to have a wash first, brush their teeth or change the clothes that they would appear to have slept in. They did not show any interest in anything at all apart from their mobile phone, the time of the tea breaks and lunch break, and when they would get paid.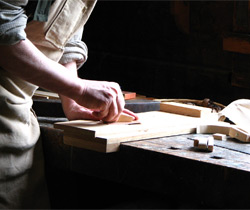 Some of these unfortunates attended more funerals in their brief time in this scheme than I in my fifties have attended in my life so far!
...has to be one of the biggest jokes ever
I have to say that this scheme, funded by the government has to be one of the biggest jokes ever if they are prepared to throw money at people who are abusing the system so blatantly and expect the taxpayers to try and help these no hopers. Before anyone is placed on any of these schemes, they should first have to do a course on basic life skills such as personal hygiene, learning to communicate orally, and how to manage to cope without texting boyfriend/girlfriend every five minutes throughout the day. No wonder our country is in the state it's in.
Leave a comment