49 comments Add a comment
I'm really fed up getting stuck in traffic jams on our motorways, particularly the M25 because the traffic information boards either do not have up to date information, or worst case there is no information at all. Listening to the radio for traffic reports is useful, but not always accurate or timely either.
Here is an example of a trip I made recently that highlights the problems I faced on what should have been a straightforward journey. Ok, Im trying to get to Oxford on Friday afternoon from Kent, my normal route is A21, M25 and M40, just as I approach the A21/M25 junction there is a board on the side of the road that should warn you of problems on the M25. Nothing on the board so great I think to myself, it's all clear and should be an easy trip.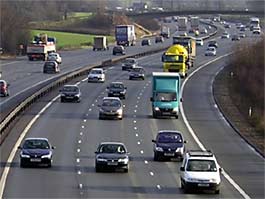 M25 - Why didn't they just close the junctions?
Alas no, 20 minutes later I find myself in the worst traffic jam ever. The M25 is closed from junction 8 to junction 10 and I am completely stuck! Why on earth didn't they close the junctions allowing people onto the M25, or at least use the warning boards they have to advise drivers of issues before they joined the motorway?
So, after the superb skills of the highways people and police, I am stuck in a lengthening tailback for 2 hours before I am finally able to get to a junction and turn around, only to find the M25 traffic anticlockwise is also stuck at Dartford because of an accident. I can understand accidents happen, but I feel the traffic was made a lot worse by a clear lack of communication.
I never did make it to Oxford that day after more than 2 hours of driving and I had travelled only 20 miles in all that time. Next time I'll give the M25 a complete miss altogether and I might actually reach my destination!
Leave a comment