27 comments Add a comment
Well maybe road pricing could work, but not for the lorry that transports our goods around the country every day. Whenever a debate takes place over driver etiquette, there are always strong feelings over who is in the right and who is in the wrong. The debate will usually be more passionate if it is 'that old Chestnut' the car versus the lorry driver.
The truth is there are good, bad and dare I say it plainly diabolical drivers across the board. We all do have one thing in common though; we are all trying to get to our destination at the same sort of time usually during the rush hour.
Is it not surprising then, that driver etiquette goes out of the window, as thousands of us converge on the same place and jockey for a position that may gain us that few extra feet?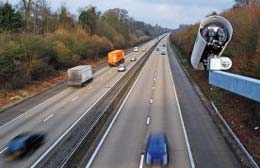 This situation is getting bad now and we should realise that if the lorry stops running, we will all very quickly grind to a halt too! It is a long drive to the farm, if the supermarket is poorly stocked. It is a long walk, if your local garage has no fuel. Some sort of incentive therefore needs to be put into place to encourage cars off the roads at peak times, so what is it to be?

Do we make the very nature of driving a car so expensive that only the very wealthy can afford it, or do we try and dangle a carrot, to change drivers trends? Personally I would vote for the latter. The last thing I want people to think is that I am in favour of paying yet more taxes - far from it, but when it comes to our love affair with the car we are in danger of loving it to death.

Seyspray



Leave a comment