64 comments Add a comment
I know this is going to sound a bit nasty, because I guess we all had to learn to drive at some time or other, but why do driving instructors take their students out on the road at stupid times and on very busy stretches of road?
Here is a classic example. I drive to work every morning on the A421 and not being one who enjoys queuing in traffic, I usually head off a bit later and join the tail end of the rush hour. This morning however, I head out a little bit earlier and I'm on the road at bang on 9 O'clock and almost immediately end up joining a long line of slow moving traffic.
What's the cause of the delay? Its a somewhat nervous learner driver negotiating roundabouts very carefully. Now driving so precisely with such care and attention is very commendable, by why on earth did the driving instructor decide to take the student out at the same time as a large number of motorists want to get to work and why on such a busy A-road?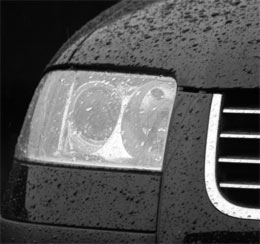 So there we are on a major road with very few opportunities to overtake, crawling along at around 40mph. This road is bad enough at the best of times, as farm traffic and lorries quite often use it. They really don't have a choice of route, but a driving lesson could easily be taken somewhere else. I would have thought it would make sense to take new drivers, or those with less experience out on the quieter suburban roads first, at least until they were up to speed. Then if they must go on major 'A' class roads, perhaps at a less busy time and not around the rush hour might be a good idea.

get all learner drivers off the road?

I'm not trying to say "get all learner drivers off the road". I'm just pleading for some common sense from driving instructors. Have a think about where you take your students and the impact that your driving lesson may have on others.



Leave a comment