194 comments Add a comment
Why do some drivers think that the middle lane on motorways is the correct one to use at all times, and don't they realize that by doing so they are effectively blocking off the nearside lane to all other road users. I have my own personal acronym for such people M.O.R.O.N.S. (middle of the road obstructive nuisances).
Why do learner drivers not receive training on how to drive on motorways? As soon as they pass their driving test are allowed to do this without any guidance! I don't really blame them I just blame the system. I talk from the point of view of someone who drives over sixty thousand miles a year and have done for over forty years.
I have recently driven from Southampton to Antwerp in Belgium via Dover ferries. An amazingly simple motorway journey the whole way - just 280 miles. My gripe is the enormous number of inconsiderate motorists who block up the middle lane (and often the outside lane) on the British motorways. The French and Belgium motorways were in fact more congested throughout both journeys.
However I was not forced to slow down as both the French and Belgium drivers have far better road sense and allow the faster traffic to pass by automatically moving to the nearside (or middle) lanes as soon as they have passed a slower moving vehicle.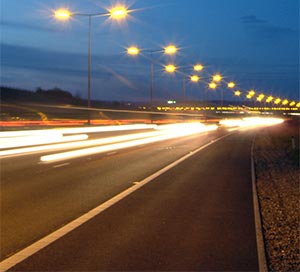 The benefits are two fold - even though there was heavier traffic it flowed without bunching up, and everyone was aware of the traffic around them. The second benefit is that the driving is therefore much more relaxed and less stressful on the continent with average speeds and fuel consumption greatly improved.
Drive off the ferry in Dover and we are back to the UK style - I have paid my Road Fund tax and I am going to sit in the middle lane and let everyone going even a little faster all bunch up behind me. This attitude often causes a domino effect. The average speed will drop down to 30-40mph as one car pushes out and takes 2 miles to overtake a middle lane moron doing just 65 mph.
Why not learn from our continental neighbours who know how to drive properly and make things easier for ourselves! Use your mirrors and move over even if there is no one directly behind you - It does make sense and I hope you agree!
By: Alan S. & Philip A. Smith
Leave a comment