10 comments Add a comment
Apparently some people at work are quite happy to skive off at every opportunity and do as little work as possible, looking busy only when the boss appears leaving you to take up all the slack. It's not fair, it's not right and I can't imagine how these individuals ever understanding the notion of job satisfaction.
It doesn't matter what job you do, but if you're supposed to be working in a team or working in some sort of cooperative arrangement where the workload is shared then it's up to each of your co-workers to do their share and get the work done. As it happens I'm doing a fairly menial, labour intensive, low paid job at the moment but I've seen exactly the same scenario when I worked in an office. The only difference being the slackers were paid a lot more for doing as little as they possibly could, and in this case those of us who are doing more than our share are more physically tired.
The lazy ones where I work just now are a bunch of young lads in their late teens or early twenties. They (actually it's one in particular) come in for work in the morning mostly on time, but not always, yawning and rubbing their eyes like they have only just woken up, mumbling about needing coffee to get going. It's tough because we start at 6am and I'd understand completely if they pulled their weight when they were there but they don't, so all this I'm so tired nonsense just irritates me. I'm tired too because I do another job after this one. By the way I'm not saying all young men are lazy or that the skivers are all young lads. I'm sure laziness isn't related to gender in the slightest.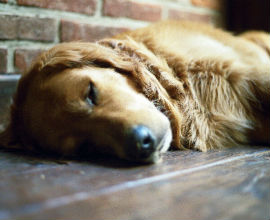 Break times with these guys are a nightmare because we've got to cover each when someone leaves their station. They're very prompt when it comes to leaving for their break but not quite so quick coming back. A couple of minutes here, a couple of minutes there. It doesn't sound like much but it all adds up at the end of the week and whilst they're taking their time getting back, guess who's holding the fort making sure everything is still running smooth? I don't complain or moan at them for this. But I do resent them for it and I'm not going to go and have a moan about them to the boss either. No need to because my lazy co-workers will get caught eventually anyway. Things have already been noticed.
I believe in doing a job to the best of my abilities regardless of what it is or how well I'm paid for it. There's not much work going around at the moment so I'm actually glad to have a job in the first place and be able to earn some sort of living.
By: I'm tired boss, dog tired
Leave a comment