14 comments Add a comment
Your first position as a manager is probably the scariest job you have ever been in, but there are some simple rules to follow and you will always be fine. My manager on the other hand has taught me a lot, and its not in the way you may think. All I have to do is the opposite to what he does now and I'd be a perfect manager!
constantly making the same mistakes...
When you get a new manager you forget that this person is only a human being and will probably make mistakes from time to time. But when you are human you learn from mistakes and take heed of what needs to be done next. Well that is what should happen... right? If you are constantly making the same mistakes and not learning what needs to be done next, you are pretty much failing at what you do in my opinion. So why does my manager keep on going and not rectifying his mistakes?
I keep asking myself this question time and time again. His ability seems to be raising more questions than answers and its becoming a concern. Here are a few of the things this manager has done in the last two months:
Told blatant lies to his team and superiors
Thinks he knows everything, but is proven wrong everyday, but when right likes to rub it in your face
Keeps stamping "he is the manager of the team". This is getting tiresome now
Does not lead from the front, which this team needs for the failing colleagues
Didn't get to know his team
Doesn't use the other managers in the business to his advantage
Engages in arguments on the shop floor
Stifles creativity and self promotion as well as aspirations
Won't help his staff that have made mistakes
Blame culture - doesn't take responsibility
Respect - there is none for the experienced members of the team.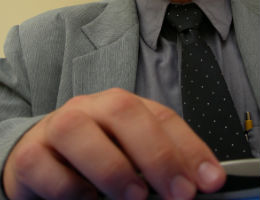 This list was originally nearly 17 points, but I think you get the drift. For so long good solid employees that keep the wheels of business turning are facing managers like this daily, and it bewilders me why senior management employee these people?
I have also experienced the following situations with his manager:
He's in his 40s and has turned up drunk to work (including a drive to work). He's then spoken to clients slurring and finally been advised by the senior level to go home.
Had conversations during business core times with clients about what movies he has watched.
Disappeared for about an hour in the afternoon to play Nintendo on the toilet (he was caught yet still does it).
He has told lies to senior managers and said the top employee is the trouble maker, and all he is doing is advising the best way to approach the team. Local advice I call it!
This is my favourite one, he forgets everything. He then wonders why your leaving the office at 1pm for a meeting in London, or why your not in work at 8am... phoning you when your waking up in Spain on holiday with the family. How about forgetting that you need to be 100 miles away in 30 minutes for a senior management meeting!
The result has been that the team is leaving almost one a week now. They're going to other teams, promotions, other companies and the new manager hasn't even attempted to try and keep them. So in conclusion, if your finding it hard to manage people... do the opposite to the above!
By: Steal
Leave a comment