1055 comments Add a comment
Having been through a tough time, I know what it is like to struggle on low income. However I have always endeavoured to keep in touch with my friends as I advance my own career.
An old friend began seeing a woman who already had children, and he moved into one of the housing association properties with her. At first, it was nice to keep in touch but as I made progress in my career, the friendship changed and was not as it used to be.
This woman is a depressed and worried nanny, smoking excessively because beggars usually require nicotine! His personality changed and they both began to sponge off me big time.
When I was down and they were low on shopping I contributed as expected. I also loaned them some more cash on top, just to help out as a friend. They were having financial problems so naturally I was sympathetic to them. Well I was at first anyway!
I noticed over the visits I made they would offer to pay a little bit back, only to ask to borrow even more a day or two later. I felt that things were getting out of hand so I refused to lend them any more money.
They still tried their best to get money out of me though!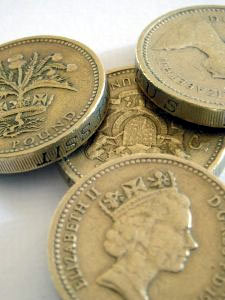 Apparently the womans daughter received a demand for unpaid council tax that accrued when she was staying with her former boyfriend, and during that time the residence was in his name. The amount was several hundred pounds and I told her that she was not liable for this. I even offered to go down the council to sort this out for her, or write a letter explaining the situation so that she would not have to pay what she did not owe.
Of course this wasn't the way the wanted me help was it; it was just a pack of lies.
Social Security stopped payments to them, because of a neighbour misleading them apparently. I offered to go down to the office to help sort it out. Again, this wasn't exactly what they wanted either; it was just another pack of lies to try and extract money from me.
They were beginning to see that their excuses had backfired on them and that they werent going to get any more cash. This is where the friendship went downhill. They really only wanted me for my money and when I didn't play ball, thats when the truth would come out.
he moved in with this trashy council estate scum of a woman...
Our friendship finally deteriorated irreparably when they tried to sabotage my reputation through a string of false allegations. It transpires that this was all a plot so that they didn't have to see and could therefore avoid paying me back what was owed.
I am no longer welcome their house anymore - persona non-gratis!
This friend whom I have known for over twenty years, had never behaved like this to me before. All this happened after he moved in with this trashy council estate scum of a woman.
Beggars will go to whatever length they can to gain at your expense. These spongers on benefit who haven't got the capability to earn a living are out to bring down others. So sorry spongers, you only deserve the minimum!
By: Bridgend Barry
Leave a comment