3 comments Add a comment
I was on a social network page recently and my old high school friends (who are now in their early 30s) posted something that caught my attention. The post was a solicitation drive for an upcoming basketball tournament against other alumni. Not minding much about the expenses that might be involved, I simply asked a quick question that said, "Guys, aren't we too old to be soliciting amongst ourselves for a basketball game?"
I wondered if there were any social causes where the money will go, because the subsequent replies consisted of sad facts about some of our friends who are unemployed. It also mentioned the fact that these unemployed friends would like to play. They then told me that the entry fee for each team is worth an office guy's average monthly salary. The entry fees from different alumni groups would pay for outside contractors to staff the committee, referees, and other security personnel. It would also pay for the use of the school basketball courts. Then after the games, they would indulge in a night of drinking and eating.
So these are the facts that made me wonder - the unemployed folks are not even ashamed to excuse themselves but instead opt to join and have the audacity to still play and be financed by ex-schoolmates; a simple game of basketball that involves a ball and a decent court (which could have in fact been free since they can be reserved on the weekends) are to be played with paid (non-alumni) professional staff and committees; and at the end of the day, no charity organization will ever benefit. No toys for kids, food for the homeless, no shelter repainted, etc. Just a bunch of 30-something guys, spending all this money on a game that can always be played at the local community courts, for free!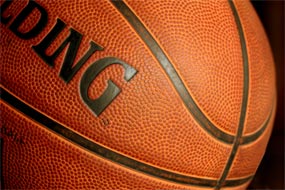 With this in mind I suggested incorporating charity works with the games, hinting on the option of perhaps helping the unemployed get by, and suggested ways to save money by finding volunteers for the supposedly paid staff. But in the end, I found myself to be everyone's enemy. I was told that I was being high and mighty and that I was sitting on my high horse, plus a few other cliches that they could think of. They said that the methods are part of tradition, done by everyone for the last few years.
Am I alone that the games appear ostentatious, considering the current problem of those players that are unemployed? Am I alone in thinking that if someone is unemployed, then having your fellow alumni finance your jersey is somewhat akin to freeloading? Am I alone in thinking that if it's just a community game, why hire all these professionals when a volunteer would be more appropriate?
I do respect that these troubled times are difficult, and once in a while, it's nice for those in financial distress to seek an outlet like a game of basketball. But considering the exorbitant fees and the alternatives to making a simple get-together much cheaper if not free, shouldn't they reconsider their values? If there is some money raised at the end of the day, shouldnt it go towards social works and the community?
By: High Horse
Leave a comment