34 comments Add a comment
I have a friend originally from Zimbabwe (South Africa), who I've known for over 10 years now, who I was introduced to, through a training centre.
In the time I've known him, when I've been invited to his house for a long weekend, the atmosphere with his mother and sister was very clinical, there was hardly any words of love or encouragement expressed, though if there were any, it would be monosyllabic (simple yes or no answers). As it was a hot summer day, all the windows were closed, the very strong odour of cats and catnip in the air was making it very difficult for me to breathe, and as the day progressed, my chest was tightening up severely.
My "friend" looked round on various occasions, in a disturbingly smug way and said "What's up with you?" I asked desperately if either of them had an inhaler I could borrow - I was just looked at blankly as if I was talking another language, so all I could do was sit and suffer.
I will keep this gripe relating to my friend throughout, as to avoid deviating from the point.
I felt as though I was in prison - whether my friend was joking or not, it was difficult to tell, and any comments were, in my opinion, delivered in a "asking to be slapped" manner, because he would have that obnoxious grin on his face at the same time.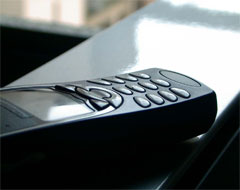 Whenever I went on any social occasions with his family, as pleasant as some of these were, I felt under close scrutiny all the time, his mother told me to my face that I was "strange", his sister said very little as she was painfully shy.
Whenever his mum and sister were out, he would be very militarist in his attitude, I wasn't allowed to go into the garden without his permission, open the windows "in case the cats escaped" (which in my opinion, wouldn't bother me in the slightest as I'm medically allergic to them - a fact I only became aware of, when I saw my GP the following week!!), couldn't have a drink, put the TV on, listen to music, use his computer, or even have a shower, as he would make mental notes of everything I was doing and ask all sorts of questions like "you were in the shower for a long time, you'll run the water out," "don't you like my cute little cats," "don't touch anything, I'm in the shower so won't be long." It would go on and on and on etc.
The biggest occasion that occurred was seeing Bryan Adams live in concert at the Bournemouth NEC, where we all travelled by coach. My "friend" always wanted to sit next to me. Whilst finding our seat, I went first, so he was shoving me by my bottom, and we sat down, and were talking about the exciting journey. However, on the way I started to feel very sleepy as it was a very early start, and I had very little sleep because I felt unsettled and feeling very drained, as I had to sleep on the floor on an inflatable bed which deflated as the night progressed. He would poke me and say "Oi, no catnapping!" I couldn't win, however I caught him about to do the same, so I poked him back, he didn't say a word.
The concert was great, and to see Bryan Adams sing his classics and interact with the audience, he came across as such a nice, natural bloke.
A few days later, I received a call from my friend, who had a very serious voice, and I was immediately worried - he asked me if I enjoyed the weekend, and also how I felt about the hotel etc., we both spoke about this, until, out of the blue, he said: "Did you know that you have to pay for your part in the weekend - the bed, the breakfast, and the concert ticket?" "Did you think my mother had paid for us all on our credit card?" I said yes, as I was sure it was a kind, friend-type gesture. He said: No! He only paid for us three and you've got to pay back £200 to my mum for inviting you!"
So, I was receiving benefits at that time and had to spend the whole of the following year paying his mum back!!
This whole experience has left me feeling so angry and resentful, as I was treated appallingly, if ever I was invited anywhere, I knew I'd end up paying for it, some way or the other.
He would continuously telephone me, and whenever we met up, he'd be very authoritarian towards me, he would belittle me, particularly as I also am a heavy snorer, and whenever I was sleeping round his, he would bang on the ceiling, or on one occasion, come down and spray cold water all over me!!
I was absolutely fuming, unfortunately, too tired to muster the energy to get up and punch him straight in the face - I reckon if I took that action, he'd either become very violent back, or would cry!
Whenever we went swimming or were just lazing about round his house, he'd make comments about how fat I was when I was ready for swimming, and also when going up any stairs, if he was behind me, I remember an occasion when he kept punching my bottom and laughing.
What can I do?
We eventually lost contact about 7 years ago, and I had the misfortune of bumping into him again, which all started off fairly OK, but now, I think he's going back to his old tricks again - we exchanged numbers and email addresses which is now a very big mistake I have made, because I'm getting texts, emails, phone calls unnecessarily, so now I've had to switch off my mobile - I'm just glad I haven't given him my landline number - where would it all end?
In a nutshell, I love all the excitement of going out places, but I had their constant emphasis of spending loads of money all the time - I can't keep up with this, and when I've spoken about this, he listens but then he carries on just the same!!
I don't have a great deal of self-confidence and KNOW that he's taking full advantage of me! Apologies for the tone of some of his gripe.
By: pm1970
Leave a comment