245 comments Add a comment
Maybe I'm just getting older, is it me or is society in general going down the tubes? I recent moved to Epsom, which WAS a nice place to live, or at least that is how I remembered it ten years ago. However it has now become infested with sub blue-collar single parent chav scum. I can only blame this on the near vicinity of council estates.
The working classes seem to have vanished and have been replaced by socially retarded vermin-male and female inbred mutants who have no respect for themselves or their offspring. We are talking about the kind of (so called) women who are grand mothers at 20 years old and use McDonalds as a 24/7 crche. Not that this is all the woman's fault (I use the term woman broadly) the ape like excuses for fathers are even further down the evolutionary chain. Where did this revolting, common, dole scrounging, obese, fag smoking, Trisha watching, walking talking human manure come from?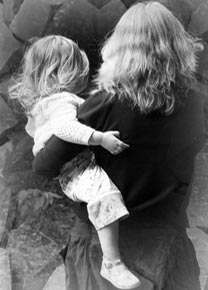 Well the answer to this is of course their parents, who probably started breeding themselves when they were 13. They were encouraged to fail by their parents, who of course cannot and will not accept responsibility for their offspring and indeed why should they? This country is the only country in Europe to encourage failure and destroy personal ambition or self respect by engulfing these sub humans with BENEFITS.
There are two types of single parents those that struggle and work hard in the face of hard economic reality and absent fathers, and then there is the other type; disgusting daytime telly watching, track suit wearing slags are out-breeding us all with their animal like offspring (I am now foaming at the mouth by the way!).
Can't we just set up a Zoo for humans and put these people behind bars? Lets face it; its a home from home for most of them. We could charge rich lard ass Americans to hunt them throughout the countryside as a form of pest control. Once they have been exterminated we could perform a similar tactical strike on certain religious communities. Just vote me for Fuhrer (Sorry I meant prime minister).
By:Geoff
Leave a comment