58 comments Add a comment
Our local practice has now opted for an appointment system (to see the GP), which sounds wonderful until you wake up one morning, in pain and need of advice. You reach for the phone (if you are lucky enough to own one) and call the surgery. You may get through if you hold on the line for long enough, at which point you ask for an appointment with your GP. Once the chuckles have died down you are told there is nothing free for days on end!
True, if it were an emergency, they may offer another option but when you have been brought up to respect peoples time you tend not to class your illness as an emergency (unless it is clearly life threatening). So now what do you do? Well if you are old and fragile, living alone, you will start to worry which makes your illness feel a thousand times worse.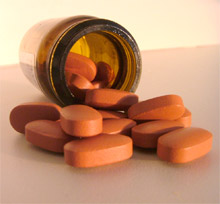 You could go private but this is way beyond your means (and income) so you soldier on the best you can. When the day of your appointment comes youre too ill to visit the doctor. So what may well have been only a minor illness now becomes a much more serious condition.
But hold on one moment; how much time and money is really being saved here? Our GPs. don't appear to work long hours, at least their surgery times don't suggest this. Previously their surgeries were packed with patients but now, since some have an appointment system, how many patients do they actually see?
Do many languish at home in need of the help which is now so difficult to find? More importantly does anyone really care? Perhaps we could be forgiven for thinking that medication was fast becoming a rich man's privilege, as for the rest of us what do we do for treatment?
Leave a comment