4 comments Add a comment
Has anyone here ever been the victim of wage theft?
That's basically what I want to talk about, the idea that you are not being paid fully for the hours you do if you're hourly paid which generally means that once again, anyone who carries a lunchbox to work is being royally shafted.
One of my friends who was staying with me a few years back worked for McDonalds and had a clock in card and often worked the closing shift which meant he and his shift colleagues had to clean the kitchen areas ready for the early morning crew the next day before they could go home. Their manager would get them to hand over their cards and clock them out in some cases up to an hour before they could go home after finishing their work. Over a month that can add up to a lot.
I am now writing for myself, my situation a little different as I don't have clock in card at work, we just sign our timesheets in the book once a week which contain everyone's. Our overtime is paid a month later than the regular hours 40 per week for the month, making it harder to calculate how much you're due.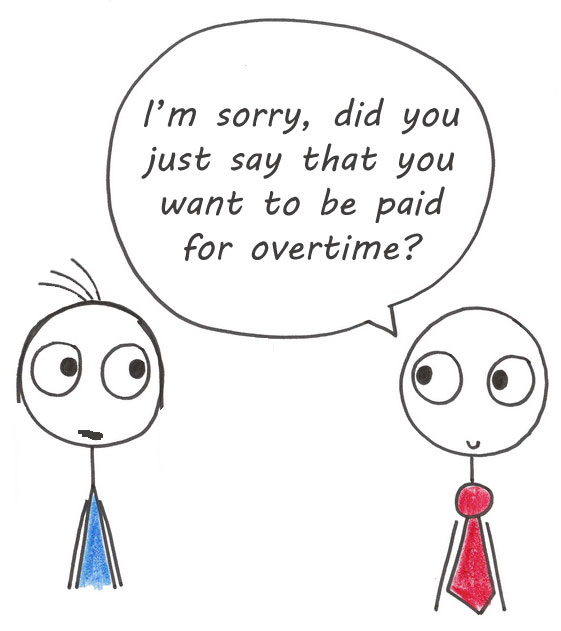 What is annoying is that we are reliant on a boss signing it next to the day in question if we are claiming overtime for doing longer hours but they say overtime is after 40 hours. Our timesheet says at the bottom as long as we complete at least 50% of our shift we still get paid full days, believe me it's rare to only do that little. But the issue is that if you do a long day they deduct it from a shorter day which is technically underpaying you.
For example if you start around 6.45am as a loader on the dustcarts and recycling rounds, although most of us arrive earlier to see what we're doing that day and they often reorganise last minute anyway and then finish technically 3.15pm, 8 and a half hours later. WE NEVER TAKE OUR HALF HOUR TEA BREAK as we want to get done earlier and the job is supposed to be job and finish, but we have it taken off us anyway money wise. Then you have longer days where we've known it that people are out to 7pm or even 8pm because lorries break down, a daily occurrence in our depot, but any hours you do on a long day are taken off wages and added to shorter ones meaning the overtime is much less than expected. They often suspend rounds to save money by sending others out once they've finished to work on it.
Something's gotta give, many of my colleagues who don't usually work overtime at weekends anyway are taking back some control by going home once they've done over their 40 hour contract. They are just fed up with being overworked by poor management and penny pinching.
By: ahforfoulkessake
Leave a comment