64 comments Add a comment
I read in the news today that the number of people unemployed in the UK passed 2 million for the first time since 1997. In another recent story 3,000 people queued up for 150 jobs at Twycross Zoo. Well that's a sign of the times and probably paints quite an accurate picture of the state of our economy and the world as a whole. Employers (assuming they're in a position to hire) and employment agencies can really pick and choose from a vast number of candidates to get the right person for the job.
Being jobless isn't a lot of fun and apart from the lack of money there are a quite a few things that can make it unpleasant. However, if there's one thing that really gets up my nose about the whole job hunting process, it's indifferent attitude of employment agencies and employers towards those who apply for jobs. It was bad enough before the recession kicked in, but now that there are so many people looking for work and less jobs to go around people like myself are just treated with contempt. Is it really so difficult to pick up a phone or tap out an email and let that person know you've at least taken a look at their CV?
A prime example are the recruitment agencies who ring you up and quiz you about your skills (we're talking IT skills here by the way). You can see a picture of them in your head as they frantically try to fit a square peg into a round hole so they can get their commission. If you're lucky enough to be put forward for a job and the client likes you, you might hear from them again, but if you're unsuccessful then you'll be left wondering. Well thanks a lot. The jobs that come up through the Job-centre seem to be among the worst though. Forget applying for the jobs by email because you'll never hear anything one way or another. In actual fact, for some of the jobs I have rung the phone number and frequently get voicemail or no answer at all.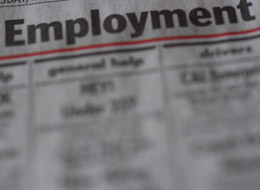 You'll take whatever you can get to pay the bills
I can recollect one job that came up locally recently and to be fair I was a bit over qualified for it, but in these times you'll take whatever you can get to pay the bills and put food on the table! When the job first came up I fired off an email application straight away, attached my CV and waited... Weeks went by so I figured the job must have been filled and yet again, no one can be bothered to even acknowledge applicants that don't make the shortlist.
The same job, however, came up on the Job-centre website about a month later so I thought I'd call this time. No answer, so I called back again an hour later. I did this for the rest of the day and through the next as well. I'd had enough by then and gave up. Nothing but a waste of time and effort.
I sent off another job application a couple of days ago and naturally haven't heard anything, not even an automated response! I fitted the job description perfectly and the salary was around about half what it should be for those skills. They really are taking the proverbial now AND they know they can get away with it!
I find all this extremely irritating. We are human beings too and it would be nice be shown some level of respect. When you're at the bottom of the scrapheap it's hard enough without being treated as a nothing.
Leave a comment