107 comments Add a comment
I'm fed up with the attempts of some high street opticians to overcharge me. They want to charge me 99 for the same pair of glasses that I can buy online for 25.
Recently I wanted another pair of glasses as I was down to one pair having accidentally broken my spare pare. I decided that I would have look in Specsavers first of all and I asked for a quote on a pair that I liked.
I then went home, did a Google search for 'prescription glasses and about five minutes later I was browsing through a nice selection of glasses on www.nuglasses.co.uk. I found a similar pair and could even try them on (virtually) to see what I would look like wearing them.
They seemed to be very good value for money so I took the plunge and ordered them. Three days later they arrived and I was one very happy rabbit - they were great and I had saved myself 74!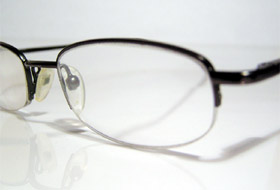 But why do the large high street chains have to charge such silly prices? Is it their plush shops or are we expected to pay for the large advertising campaigns I keep seeing on the telly and in the press. Personally, and I suspect a lot of people feel the same; I would rather not pay for a large advertising campaigns or a plush shop. I would prefer instead to pay considerably less money for my glasses.
When are the large retail organisations going to realise that and do something about it?
By: Verdam
Leave a comment