28 comments Add a comment
I know there's already an article on this web site that deals with dress code in bars and clubs but I think there are some other annoying features about these kinds of places the really needs to be pointed out before we all end up bankrupt.
I'm talking about beer here, although not necessarily just ales and lagers because it applies to pretty much anything you might buy at the bar. My problem is with the hiked up prices that we pay just for the privilege (if you can call it that) of drinking somewhere a bit more trendy and sociable with a dance floor.
A buzzing atmosphere?
One particular occasion when I decided to visit one of these establishments sticks out in my mind right now. I had been having a drink with friends in a J.D. Wetherspoon pub, which was nice enough on its own and it had quite a buzzing atmosphere. The bottled lager I was drinking here cost 99 pence a bottle, which was very cheap because there was some promotion or other on; however the normal price of the same bottle at this place is £1.29 which is still pretty good anyway!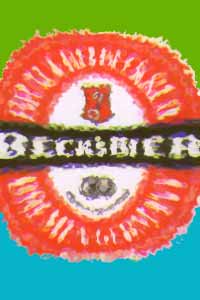 Somewhere along the line we all decided to go across the street to said trendy pub with dance floor, music and flashing lights that was open a bit later. Luckily I decided to visit the cash machine on the way because the same bottle of beer in this place cost £2.40 a go, which by my calculations is around double what I'd been paying only moments earlier.
Another thing that gets me about these places is the lack of options on "what" to drink. Unless you like alcopops, shorts or second rate lager and bitter your out of luck. Considering the fact that the place I had just came from had a great range of reasonably priced guest ales, you might understand why I was a bit less than overwhelmed with what was on offer!
The bottom line is, what exactly are we paying for? Yes its all very nice to go up market a bit now and then ( if you can call this place up market! ), but does it really justify such a huge price hike and poor choice? Maybe it's the prospect of hoards of party animals banging down the doors to get into the place that has prompted the management to take action, in which case why don't they just charge admission instead?
Leave a comment