9 comments Add a comment
I am a female who CHOSE not to have children and I'm disgusted and ashamed of the females out there who use their children and the CSA to penalise their exes to get more money through greed and jealousy!!!
I find myself in a situation whereby my partner's ex expects me to subsidise her lazy fat bum by claiming I am additional income to my partner's income!
My partner's ex was perfectly happy with the financial arrangement they had made before I came along, he paid what the CSA recommended, had them stay over one night at the weekend and saw the kids at least 3 nights during the week.
She went to the CSA and notified them of his change of circumstances (that he had a girlfriend!) and that I was contributing to his household - thankfully the CSA told her that my income was irrelevant as I was not a parent, but the end result wasn't that she accepted this. She then proceeded to reduce the amount of nights my partner with the kids staying over and stopped him seeing them during the week. We notified the CSA of this, but all they did was increase his payments to her. What on earth are the kids gaining from this? NOTHING!!!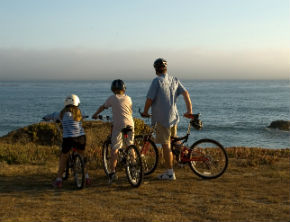 The kids have lost out on having a great relationship with their father (which they had before) because my partner's ex is greedy I have a great relationship with the kids (which she absolutely hates) and they have both told her that they love me.
The kids see that we give them everything we can afford and that we are hiding nothing from them. I have happily given money/gifts to the kids, I have paid for a holiday abroad for us all as a family, but because their mother is not getting any money from me she has done nothing but cause upset and heartbreak!!!
The CSA is not really interested in the children's welfare as far as I can see. It's all about finding a quick way to get money to the mother with absolutely no consideration for the impact her behaviour has on the children or their father, i.e. reducing the time the children see their father so that she gets more money!
By the way, the mother concerned makes sure SHE has everything SHE needs and can even afford to go on holiday abroad with her friends. Meanwhile, she tells anyone that will listen that my partner doesn't pay her enough maintenance money. Mothers like this put other decent mothers to shame!
Leave a comment