10 comments Add a comment
I'd like to apologise to begin with, I'm afraid it's yet another story of a divided family with the ex not paying any maintenance and not really giving a damn about his kids. Still, it's nothing out of the ordinary these days it would seem, but I think it's the kids that suffer the most.
He left us when my youngest was 9 months and the eldest a year and 9 months. After a year and a half of being separated we get the odd 50 if he feels like it, but that's about it as far as financial support for my children goes... In a year I've received less than 200 from my ex in terms of child support money. I did originally go to the CSA but he claims benefits now and doesn't work except for cash in hand jobs, the result being I get just over £3 a week for both children.
He did agree to pay me 100 a month, but after 2 months he just stopped paying anything. Today I have called the benefit fraud hot-line although I seriously doubt it will make any difference to my financial situation with the kids. I'm so angry though and I know he has been working and earning more than me, yet I pay for everything our children need. Their birthdays fell in the same week and he didn't even buy either of them a card or presents.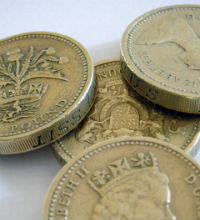 He gave me 30 when he saw us last and this is all I have had since Christmas. It is really hard to get through this but one thing that keeps me going is the knowledge that one day my children will see their father' for who he is, a self centred and selfish person who doesn't care about anyone else.
I am coping as a single mum, however, I feel sad that one day my kids will be totally devastated when they learn their dad went out of his way to avoid providing for them as they were growing up. He does see them twice a month (if he can be bothered and even then he often lets them down).
...out of work when the CSA get in touch
Isn't it interesting how many ex-partners there are out there who suddenly find themselves out of work when the CSA get in touch? I just seem to be stuck in a rut and his behaviour towards the two people I love more than anything else really does make me sick. Does anyone have any useful advice on how to deal with this situation?
Leave a comment