15 comments Add a comment
I want to gripe about people who not only have affairs and cheat on their spouses, but the ones that do it in the cruellest ways they possibly can.
I've been with my girlfriend many years and in that time I became part of her family. Out of all of them, her step dad was perhaps the hardest man to get to know, but eventually I came to respect him and enjoy his company a lot. I considered him a friend. Having lost my own dad some years ago, it seemed I had a new male figure to look up to. All of that respect was wiped out suddenly, when one weekend, out of the blue, we get a call from my girlfriend's mum announcing that he'd been having an affair with someone, and had left her to go and live with the other woman.
Needless to say news of this affair devastated the poor lady, after 20 years of happy marriage, suddenly it's destroyed in the blink of an eye - but what people don't realise is that infidelity causes devastation far beyond the spouse being left.
It was like a bomb going off in our lives. The next two moths were taken up entirely trying to look after my girlfriend's shattered mother, hearing her cry herself to sleep in our spare room, rushing her to the doctors, the bank, the solicitors office.... Meanwhile her husband made life as difficult as possible, refusing to even acknowledge her pain or explain his actions at all, and refusing point blank to talk about practical / financial matters. Like a coward, he simply snuck back in their house one day and ransacked it, taking whatever he could grab without having to talk it over.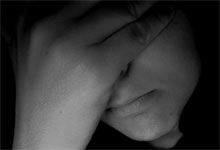 He refused all attempts at mediation, and left her alone and penniless without so much as a short conversation about what he'd done. On the day he left, he promised to pay maintenance, but of course it was an empty promise, and no money ever surfaced. He knew that she couldn't afford an expensive solicitor to pursue him, and made the most of it. He cut of all contact. He refused to assist or explain himself in any way at all.
My girlfriend had already gone through one family breakup as a child, and this was the second separation she's had to endure. Being an adult didn't make it any easier, believe me. It affected her health, mentally and physically, and she had to take months off work due to ill health. She had to start getting counselling, and spend every waking moment looking after her distraught mother. As a helpless onlooker, I found it immensely frustrating and difficult to watch.
It affected our relationship in many ways, and almost broke us up due to the stress of it all. My girlfriend's brother was devastated too; he went off the rails, started drinking and even got arrested at one point. (Again I should point out that the step father broke off ALL contact with his step kids).
I mentioned my girlfriend's first family breakdown, as a child. That was her father. The difference between her father and stepfather is that her father was (and still is) civil and polite, and is man enough to maintain contact with his family despite what happened.
The adulterous stepfather, however, buries his head in the sand and pretends that none of us exist. On the few occasions anyone tried to approach him for an explanation, he bleated that he was being harassed and would take us all to court if we dared contact him again.
Meanwhile my girlfriends mum had another problem: Her elderly parents, heartbroken and confused by what happened to their daughter, died within weeks of each other. This double blow caused extra damage to her well-being, and along came anti depressants, counselling and sleeping tablets. Her adulterous husband, on hearing the news of his in-laws' deaths, did.... you guessed it, absolutely nothing! There were no words of condolence, no sympathy card, nothing at all.
What he *did* do, however, was insult their memory by flaunting his mistress in the pub where all the mourners were gathered on the day of the funeral.
The final insult came when his mistress phoned up my girlfriend's mum at 6.30 one morning and took great pleasure in telling her the various positions in which she had her husband the night before. (During this phone call, HE could be heard talking and giggling in the background).
It is just inexplicably cruel.
Meanwhile the rest of us struggle to support my girlfriend's mother at the expense of our own lives and relationships.
You might think, why not just sit down and talk to him. But that is impossible. All contact is OFF the agenda. Nobody can contact him.
This man, who I used to respect, has had a complete personality transplant. Everything that was good in him, is gone forever, replaced by cruel, cold hearted behaviour that I can barely understand.
My point however is this: People assume that marital separation, divorce, affairs etc. only affects young families with children. In fact, it can happen to families with grown up children, and can be even more devastating - because it affects the grown-up children's relationships, work, health, etc. even more.
By:Onlooker
Leave a comment