95 comments Add a comment
First off I'd like to say hello to all the good, responsible fathers out there who are treated unfairly bythe mothers of their children and the CSA. My story is simple one and may sound quite familiar to some of you.
The mother of my children and I were together for 2 years when she fell pregnant with our first child. Everything was OK with our relationship and we soon had another child. Sadly, our relationship hit rock bottom and we broke up. Things were a bit fragile between us for a couple of months after we parted, but we began to move on and things soon got easier.
I then received a letter from the CSA asking me to start making payments, which was fine, I was more than happy to support my kids. But after a while I moved into my own place and financially I was struggling. On top of bills I couldn't afford to pay the CSA as well as pick up my kids for 3 days a week, spend money on them doing things etc. I had a good chat with their mother and between us we agreed that I could stop paying the CSA, as long as I had the kids 3 days a week and got them anything they needed, for example new clothes.
This was the arrangement for two years and then after a big falling out with their mother, out of spite decided to contact the CSA and tell them I hadn't paid anything during that time. Shortly after I received a bill for almost £4,000!!! I was flabbergasted and immediately rang the CSA and asked how they had calculated that figure. I asked them to consider that I had the children for 3 days a week for the last two years and had been paying towards them as in food, clothes etc. Basically, the reply I got was "prove it" - which of course I couldn't. Who keeps receipts for a pair of trousers or trainers for their kids? Not me unfortunately.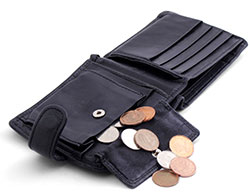 As a result of this I now have a huge dept over my head and now have to pay 40% of my earnings straight to them. How do they think fathers can live and pay this? I lost my job recently and they still insist I have to pay. How the expect me to do this I don't know. I have no problem paying money to support my children but this is crazy. I would have to get two or three jobs just to earn enough to support myself and pay the CSA. A father who has to work all time so never gets to see them is not good for children. Both parents are needed and I'm fed up with being made out to be someone who does not care, or does not want to pay.
Also, how can their mother simply choose when I can and can't see my kids? It's been about 5 months since I last saw them. How is this fair? There are to many cases like mine that go unnoticed. Something needs to be done here because clearly this system does not benefit the children. Women should not be able to use the CSA and the kids to exact revenge when they feel like it.
Leave a comment