412 comments Add a comment
Would be parents should have equal rights. If a woman becomes pregnant, she has a right to abortion. The man has no equivalent right. If the woman decides to have an abortion, the man cannot stop her. If the woman decides she wants to be a parent and then keeps the baby, he also cannot stop her.
I agree that a woman has the right to abortion. However, if this is correct, a man should have the right to opt out of fatherhood.
Even if the man has been deceived by a woman telling him she is unable to have children or is using contraception or if she leaves him and takes a new partner, he is still forced to shoulder financial responsibility for that child. This is the case whether or not he is allowed access - and even when he has not been told that he is the father for a number of years.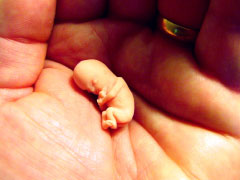 Women are allowed to withhold access

Neither are the rights of men who do wish to have involvement with their children upheld. Women are allowed to withhold access rights while still taking child support payments from the man, and the fact that it may be the woman who has opted out of the relationship is not taken into account.

I have set up a site www.didnthaveachoice.com to offer support to men who are being denied reproductive rights by this country's unfair laws. We welcome members who want to see true equal rights in this difficult matter. If you want to see true equality and a better, fairer system for men, women, children and the taxpayer, please join and give us your support.

By: Morgaine



Leave a comment