265 comments Add a comment
I am fed up with young girls going out and getting pregnant and then ruining someones life when they decide the time is right to point the finger. Hello - is anyone else sick and tired of this same old story?
I have been going out with my boyfriend 3 years and he recently received that dubious brown envelope which informed him that he is the father of a 3 year old child!! We are both at our wits end having had a bombshell like this dropped on us.
He now has to do a DNA paternity test
Apparently my partner was with her for one night after having drank far too much. Anyway, sure enough she got pregnant by all accounts and actually had the child. It's just what a sensible person would do in these circumstances isn't it?
Meanwhile he has now had to do a DNA paternity test which costs £290, and now she is putting her DNA test off!? His sample has already been done but not hers, so what is the point of it all?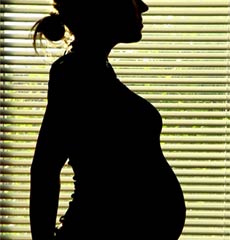 In a way it will be kind of amusing if it is discovered that my boyfriend isnt the father, but do you think we will get any kind of apology either from the CSA or this young woman? Somehow I think not!
It is a sad state of affairs really. I have a seven year old and have to work. I am now 35 years old and my mother would have disowned me if I had got pregnant at 16 just to get off working or to get a council house!
What is this country coming to where girls can have one night stands and point the finger. It is completely unfair and thanks to this stupid girl our relationship is rapidly going down hill as we are both so upset!
I really think these stupid young girls should not get a penny or any kind of financial support because in my opinion they are just leeches on society!
By: SJ
Leave a comment