37 comments Add a comment
After being married for 28 years and standing by my ex husband when he went to prison for fraud, we eventually had a decent marriage and even renewed our vows on our 25th wedding anniversary. We then relocated to Spain for his career in 1999. In Spain our villa and utilities were paid for by his company. He was working for an international bank and was country manager. His salary was $8,000 per month net. We employed a chauffeur and housekeeper and he told me that as I had worked and dedicated my life to him and our 2 children, it was now time for me to sit back, enjoy life and relax - he said we were on easy street.
Within one year I came back to the UK because he was having an affair (denied of course) with a Spainish girl who was 26 and younger than our 2 children. My ex husband told me at the time I was imagining this affair and that I was mentally ill and menopausal. He took me to the doctor and I was prescribed anti-depressants and told to see a psychotherapist. All the while he convinced me I was sick. After 2 months our daughter came over to Spain to see what was happening and he even ended up hitting her. I was finally sent by him to a clinic in the UK for help. I asked the psychiatrist for my clinical diagnosis and he said "I was anxious due to a major life change" and not crazy. I returned to Spain, caught him out and when I eventually discovered his secret he battered me senseless. I was so low that I even tried to end it all several times.
My ex husband took money from our savings - $120,000 and spent it on this girl. I supported myself in Spain (credit card). When I left my ex husband said he would look after me and pay the mortgage on the matrimonial home, give me an allowance and buy me a car. He paid the mortgage and the allowance once and never bought me a car, he even cancelled BUPA. I was paying £1,000 mortgage plus utilities and renting a car. I was severely in debt.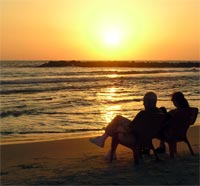 The Court eventually awarded me £3,750 per month because of his non payment of mortgage and maintenance. Did I get it - no! He appears to be one of those people who just does what he wants and whilst he resided in Spain (pre-EU) he was able to get away with it. He even came into Court and told the Judge that he gets paid in cash!! Three weeks after our divorce in 2002 he married this girl in St Lucia in the Caribbean. He had a vasectomy reversal, she had IVF treatment and now they have a child younger than his grandchildren. I have now managed to get my life together. I had to sell my home, (walked away with £30,000), sell my jewellery annd other assets just to get by.
When I contacted him via his company email I received a letter saying from his solicitors that I could go to prison for breaching a Consent Order. He has treated me appallingly. I am struggling to get my foot on the property ladder. I bought a second hand Ford car and I work full time.
He and his wife have a villa, Mercedes cars and employer a chauffeur (she can't drive) nanny and housekeeper. They fly business class all over the world and take 3/4 luxury holidays a year, skiing at Christmas in Switzerland etc. They have a good lifestyle, expensive clothes and shoes, dine out regularly, private health-care and dentistry, she has beauty treatments and it may sound "sour grapes", but she has no lips and crossed eyes - her charms apparently lie in other areas. My ex husband told me a couple of years ago that he had married a pretty woman once so he thought he would try it with an ugly one this time - what a charming man!! Two ugly people inwardly and outwardly creating a baby; heaven help us all! If you ever seem them - cross to the other side of the street, you can't be too careful.
By: Angela
Leave a comment