28 comments Add a comment
My ex husband and I divorced 3 years ago, he was the Director of his own business and earned roughly £600 per week. I worked for him and he basically blackmailed me into resigning by refusing to let me have the small amount of equity left in our house unless I resigned. I was left with enough money to buy half a house, with a mortgage and no income apart from the maintenance that he agreed to pay. This was a private arrangement based hist earnings and me caring for the two children. It amounted to £120 per week and took no account of all the other personal monies that he would take out as a director. If, however, I had based the maintenance on his annual return then he would have had to pay me a lot more.
In January of this year my ex husband announced that he had gone into liquidation and that I would not be getting any maintenance until he started earning as a sole trader again. Since then I have received £220 and he insists that this is based on what he has earned since the middle of January. He honestly expects me to believe that he can suddenly live on having earned £1400 in three, when previously he told me he struggled to live on £600 per week before when things were going well.
My ex husband and his fiancee, who is a teacher, live in a detached house on the nicest estate in our town. They're getting married in August in a fancy hotel and the wedding will cost approximately £10,000 and yet he can not see why I am pissed off! I am struggling to raise our 2 children and we don't have much, while he drinks and smokes every day (he's also an alcoholic). He pays for his £900 per month mortgage (somehow), drives a Shogun on finance which is apparently costing around £350, has splashed out on all the new furniture for the marital home.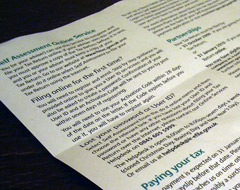 Meanwhile... I'm stuck unable to do anything about maintenance for our children and have to wait for the CSA to assess his next tax return in April 2011. This is because of his going into liquidation and the fact that he hasn't filed his last tax return so they cannot assess his earnings! To add to the whole mess, I receive numerous emails and letters from his fiancee and her parents telling me how greedy I am being, and that I should not be insisting on money from him; they tell me how hard it is for him not living with his children (By the way, he left me for his fiancee who was 24 at the time, he was 37!).
My ex demands to have the children whenever he feels like it and tells me that I am not flexible enough. He's even broken a court order for contact instigated by him, as he reckons that he can not afford to drive the 30 minute journey to see the children! Has anyone else out there been in a similar situation, where the ex's company has gone into liquidation? I feel like I am banging my head against a brick wall as it all hangs on his last years return, which presumably doesn't exist as he didn't file it! How fair is it when he can live in luxury on one hand, and yet plead poverty with the other?
By: Karen
Leave a comment