103 comments Add a comment
Well the script-writer of Life in Britain, that dreadful soap-opera, has decided to write down or out the current cast, economically to begin with, and truly and wholly later on. This show is surely in its last episodes.
Face it, you are all third-rate as citizens, and will be treated as such. What was supposed to be a true meritocracy has turned into a State run by Mephistopheles. All you Dr Fausti out there who sold your souls to the Devil [Mrs Thatcher] 24 years ago on the promises of monetarism, that Devil has now come to collect his/her own.
Consider yourself lucky to have a job...
Consider yourself lucky to have a job to commute to, even with rail journeys at £1200 per year? Well I don't. My job has been rubbed out, downgraded, and dumbed-down. I no longer enjoy working anymore anyway. The interests I had at the start have all since been removed by remote, accountant managers and masters who seek only ridiculously measured and meaningless goals, and who have turned the job into a mental, tortuous, grueling nothing.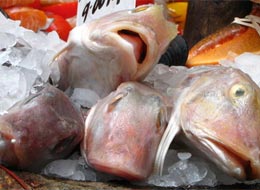 Governments and corporations are now like corrupt religions. We are all awaiting a dissolution of the Monastery. Who will rid us of these troublesome priests? Off with their heads: they are all traitors to the cause.
In 50 years from now the Oligarch of Hong Kong will buy up this land lock-stock and barrel to use as a waste dump for toxic materials.
As for the rest of Europe, it will put up an ecological barrier to separate their green and pleasant lands from this barren, sterile wilderness. That's the future in store for GREAT Britain!
By: Suds
Leave a comment