48 comments Add a comment
I'd like to bring up the subject of travellers and indeed the travelling community as it has been on the news this week. First of all I'll start of by saying that I have nothing against travellers per se. In fact I've often dreamt of living a nomadic lifestyle myself but for various reasons have been unable to fulfil that particular lifetime dream. It's not an easy thing to do and I'm sure any of the travellers at Dale Farm will second that. But I feel that we all have a responsibility towards the society we live in. Whilst we are free to make lifestyle choices, we should also remember that we are expected to obey the law of the land - and that is my main point here.
There is one other point worth mentioning. Dale Farm is noted as being a "traveller site", however, I thought (and perhaps I'm being naive here) that if you were a traveller you moved from place to place. How many years have the "residents" of this particular "camp" been there? Is it really as much as 10 years? Surely the existence of such a large settled site is at odds with idea of being a traveller? Perhaps I misunderstand, but I thought that real travellers lived a fairly solitary existence, either as individuals or small families. When a large number of families choose to dwell in one place they are in fact a proper settled community rather than small nomadic tribe are they not? As such surely they should be treated the same as everyone else?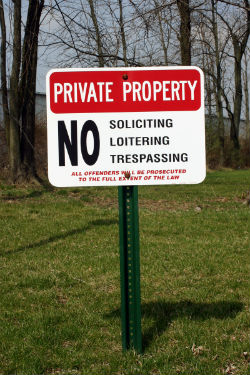 I understand that some of the land in this case was bought by the community some time ago, but the fact remains you need permission to build something and if you're camped out on land that doesn't belong to, then you can fully expect to be "moved on" at some point. The law is the law, and it's pretty clear about trespassing and planning permission. Come to think if it, I can't understand how some people can defend the actions of some of these travellers. After all, I'm sure they wouldn't like it if they camped out in their back garden and decided to stay there - permanently! If the land doesn't belong to you don't stay there, and if it does go through the proper channels if you want to build something!
Finally, there is another point I'd like to make regarding travellers. As I said earlier I have nothing against the majority of law abiding citizens who call themselves travellers and actually move from place to place. One thing I do have an issue with is the minority of these people who leave rubbish lying around when they vacate the area they have been staying in. I observed this recently when some travelers stayed on a patch of waste ground close to where I work recently. They were there for about a week and when they moved on they left behind bags of rubbish and all sorts. I've also heard rumours of thefts and crime too - but I have no personal experience of this so I'm unwilling to comment on it personally. At the end of the day if you are going to disparate lifestyle then you should expect to have to... do certain things to fit into society as best you can. For example clearing up your crap when you leave town would be a good start and trying not to pinch stuff - probably only a small number of individuals spoiling it for everyone, but that's all it takes and people tend to remember.
Well... that's all I have to say on that.
By: Jason
Leave a comment