44 comments Add a comment
How much longer must we put up with the insane system of Council Tax imposed on us in this country? I'm a pensioner, living in a tiny one-bedroom flat in London. My Council Tax bill is over £1,200 a year and it takes away about one fifth of my pension - so work out what they leave me to live on!
If I owned a similar flat in Spain for example, my Council Tax would be more like £140 per year. So what is it that they get right that we get so obviously wrong in this country? It's simple. In Spain such items as Police, Education, Health, Hospitals, etc. are paid for by central government. Local Councils only pay for such things as street cleaning and lighting, rubbish collection, etc. (i.e. residents' priorities).
The Spanish system is fairer as it allocates national costs to the tax payers of the whole country (sharing these costs proportionately among the people who can most afford them) instead of penalizing a minority who are being taxed out of existence.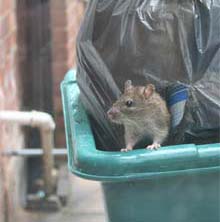 It's clear the Spanish system is better and we must ask why we perpetuate our out-dated methods. Simple: UK Councils employ huge numbers of staff (many in non-essential, meaningless jobs) which not only carry inflated salaries, but they also draw "gold-plated" pensions as well, protected from inflation by index-linking which causes them to rise automatically every year. There is no ceiling to these rises and the Councils must pay them forever. The projected cost of such pensions is now hundreds of billions of pounds and Councils are still recruiting staff!
Councils now see that the cost of such pensions is spiralling out of control and they are desperately raising our taxes to pay for them. Even more iniquitous, Councils are now getting rid of essential spending commitments so that they can divert more money to pensions funds. Guess why they're really switching to fortnightly rubbish collections?
Adopting the Spanish system would probably put about a penny onto our Income Tax (expenditure would be lower following such centralisation). Income Taxpayers and Council Employees will therefore not be happy. But they are living in a fools' paradise if they imagine the UK system can continue. More and more Council Taxpayers are finding it impossible to pay these unfair charges. When financial meltdown comes in a few years time, everyone in the country is going to feel the consequences.
By: Council Tax Payer
Leave a comment