71 comments Add a comment
I have all my dental work done by a NHS dentist and get free treatment because I am a poor starving O.A.P. At my last checkup I told my dentist about a problem with one of my teeth. After further examination and some x-rays, I was informed that I needed a root canal. This procedure is where the dentist removes the root from the tooth but leaves the now rootless tooth in the jaw.
However my dentist informed me that he could not do the root canal work because it was too complicated, and I would have to be referred to a specialist in root canal treatment, an Endodontist. If I had it done on the NHS I would have to wait about nine months and travel to another city for the procedure.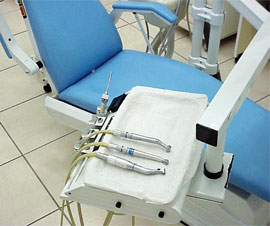 This wasn't acceptable so I elected to have it done privately,rather than wait for that length of time. Bear in mind I am a poor starving pensioner, who has to burn books to keep warm, go to bed at 6 pm. in the winter can`t eat or heat house etc. Codswallop - it's still a lot of money though, and money I could ill afford to throw around.
I was referred to an Endodontist in another town 80 miles away. It appears that there are typically only one Endodontist in any city. Did it hurt? No never felt a thing, almost fell asleep during the procedure after taking Diazepam to calm me down. What did hurt was the cost of the treatment, 660 for about 90 minutes work.
Why is this procedure not available in a decent time frame on the NHS and why do private dentists charge so much? How can anyone justify a cost of 660 for 90 minutes work? That's 440 an hour or if you like 17,600 for a 40 hour week - a very nice salary indeed! I have checked on the Internet and this is a failrly typical charge for root canal work on a rear tooth. Absolute rip-off!
By: Alice
Leave a comment