195 comments Add a comment
My boss is a bully and has been horrible to me at every possible opportunity. She nit-picks at everything I do, ignores me in the workplace while laughing and talking to everyone else. She never passes on information to do with my job and then yells at me for not getting the work done. Well as she never communicated with me in the first place and I can't read minds, how can I be expected to know what is going on?
Another thing that she does that really annoys me. She always waits until we are alone before making some nasty comment or other. For example, fairly recently we were about to go into a meeting and she said to me "my comments are not welcome and I should keep them to myself... because we have to act professional."
I was first dumbfounded and then extremely angry about this because I have always conducted myself in a professional manner.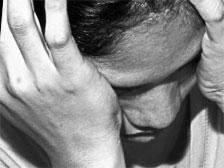 I had to have a performance appraisal with her recently and her latest comment was the final straw. During the meeting she told me that everyone in the office was sick of my workplace behaviour. I couldn't believe what I was hearing. I have worked for this company for 18 years without any problems so where did this come from?
This person has been my boss for six months and so far managed to make my life a complete hell! What can I do and how do other people deal with a boss who is a bully?
By: Doris Doormat
Leave a comment