8 comments Add a comment
Pretty much every other day on the news at the moment you hear about another group of workers walking out and going on strike. In my opinion it's a selfish thing to do and they're not thinking about the damage this causes and the people that may be hurt, financially or otherwise.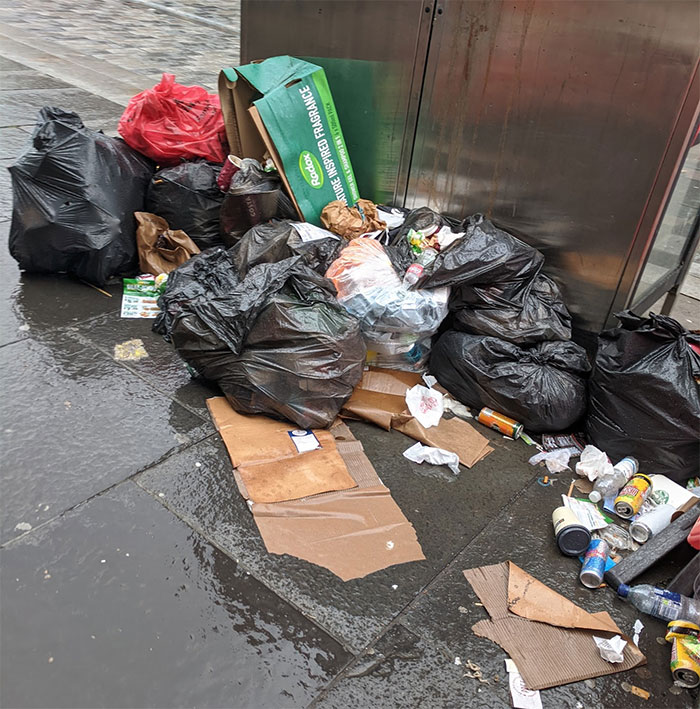 With the energy hiked price cap and slow post-covid recovery we're all feeling financially squeezed so I don't think that this 'me first' attitude is helping things. The chaos caused by rail strikes recently means that people can't get to work and that'll impact their ability to earn. Strikes have also meant rubbish bins are overflowing causing an environmental hazard and possible health issues.  I've witnessed this first hand in Edinburgh and it's right in the middle of the tourist season at a time when the city needs the money after the pandemic. Thanks for that!
In the news this week there is also talk of councils going on strike so of course schools will close and workers will have to stay home with the kids and that will affect their earnings. NHS strikes with nurses and doctors walking out are also on the cards. I don't think I have to spell out what that could mean. Port workers are also on strike.  Great! Let's just do what we can to slow down the economy just when we need it to get moving.
Actually, to hell with this. I'm more important than you.  I'm going on strike!
By: Poor Me
Leave a comment