109 comments Add a comment
Here we go again, more strikes from public sector employees. Can you believe it, they are being asked to pay more into their pensions, (just like the private sector workers, well those who can afford one) and their pensions won't be worth all that much when they want to retire at 55 years of age, so they will have to work until they are over 60 years old!
So because their work and retirement prospects are now coming into line with the rest of the working population of Britain, they feel compelled to try and disrupt all our lives by, amongst other things, closing schools and bringing airports to a virtual standstill.
This of course will force lots of private sector workers to be away from work too, the end result being a loss of a days wage for some and business connections and deliveries being missed. None of this will bother the average public sector worker because our taxes will ensure that they will never really see the true cost of their selfishness.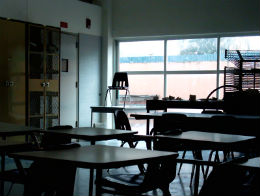 No doubt all the representative unions will be having their say on why public sector workers are so hard done by, but let's not forget that the current financial crisis in this country is due largely to the "borrow our way out of debt" attitude of the previous Labour government that was hugely bankrolled by these same unions.
And yes, we all know that public sector workers pay taxes as well, but they are only paying from a wage that was generated by tax contributions from the private sector in the first place, their taxes are not new money into the system.
We are all feeling the pinch at the moment and will be in years to come, that's why we should all be pulling together instead of constantly having one section of the working population demanding more from those who have already seen their retirement plans vanish and can not afford to be squeezed for more, and who would loose their employment if they adopted the same aggressive tactics as the public sector. We cannot be held to ransom.
Leave a comment