59 comments Add a comment
My gripe is really with all doctors in the NHS who are constantly complaining that they are not being paid enough. I don't know how they can possibly complain about their salary! I have trained as Biomechanical Podiatrist and also spent my hard earn money to train for a second degree as a Physiotherapist.
At the moment in my PCT the doctors are complaining that they are not getting enough money for their service and also that waiting lists are too long. Are they for real? I'm sorry, but I just can't feel any sympathy for them.
I think I have found the solution and it revolves around the fact that there are two sections to the NHS, the Diagnosis and Rehabilitation sector. The reason the Diagnosis' queues are so long is the fact that we on the Rehabilitation side have not enough resources to make the patients become independent again. This means we can't free up space to help reduce the diagnosis queue.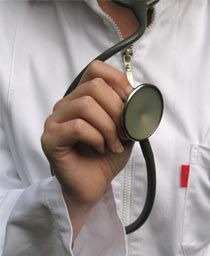 Due to the lack of funding, we as a sector have to keep patients on the "Doctors Books". This basically means what should have been a 3 month rehabilitation period ends up taking 9 months because of the lack of equipment and money available to us.
Doctors moan... they haven't got enough money to fill their Land Rovers and BMWs
Meanwhile the doctors feel that it's okay to moan, presumably because they haven't got enough money to fill their Land Rovers and BMW's!
OK, so here's my solution to the problem. Why don't we stop giving the Doctors money every time they moan about their 'poor' salary and give it the people in the rehabilitation sector who actually interact with the patients and who get to know and understand them. These people are working hard to give patients the power to enter society again? Surely that deserves financial recognition as well?
Does anyone else out there feel the same?
Leave a comment