68 comments Add a comment
As I get older (58 years young) and reflect on life that though people in general have more spending power, more consumable income than 50 years ago; I have to ask are they really more content than people in the 1950s and early 1960s?
People seem so superficial in that appearance is so important. Its a must have generation with clothes, shoes and other consumables. People want freedom to do their thing, though not realising that with this freedom comes responsibility to others as well as to oneself. Actions have consequences and considerations for others would make one feel better and of course may make others happy.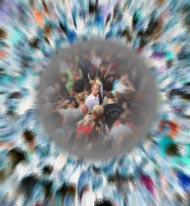 People and society are complicated and there is no simple solution to the problems in life certainly not those promoted by politicians. Maybe its time for people to stand back and see how they can help themselves, usually making some effort for themselves would be a start.
In school perhaps children should be taught its only a temporary pleasure in craving or, wanting things. Children should be made aware that concern and respect for others may provide a greater sense of self fulfilment. Obviously not all children will buy into this, but some might and least it would be a start.
Some people say Christian Religion should be emphasized more in life. I think a more secular but ethical moral instruction would be more appropriate. May be it is time for responsible socialism.
By: Chris
Leave a comment