79 comments Add a comment
I am sick and tired of fake people, especially fake hair extensions, fake nails, cosmetic surgery and women who think they need this rubbish to fit into what they think that men find attractive in a woman.
Nobody seems natural anymore and everything is all about what you look like instead of concentrating on the person inside.
Shaving hair down below is another of my gripes. I dont understand why women think they should shave all their hair down their off so they can look like the women in the top shelf magazines. Do they think that will make a man happy?
Most of the men I have had relations with werent concerned with this. Why the fixation with turning yourself into a scratching baldie so you can break off your spade nails and then put fake hair on your head? Why do people want to disfigure themselves in this way?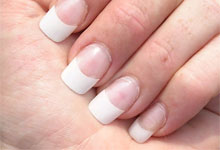 I also dont understand why men shave all body hair off either. This is strange because we have this hair to attract a mate as it carries our natural scents - you know those lovely pheromones that people talk about?
I also hate men who dont wash but put gallons of Lynx thats disgusting. We should all just be as nature intended but shower and make sure youre clean because no one likes a smelly person!
By: Nads
Leave a comment