9 comments Add a comment
The World is not as big as it used to be, either through global warming or the use of wireless laptops. Never has science, technology or information, been more prevalent in forming the boundaries of the global market. Now before you question this statement, I would like to pose a few of questions to you.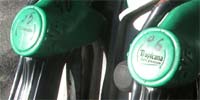 Finally, and this will probably upset a lot of people within the flat earth community but what the heck. The good old US of A was enacted by a misfit bunch primarily from England and surrounding countries (i.e. Europe). The ruling classes didn't care much for the taxation they had to pay so threw the mother of all hissy fits and declared a few self evident truths and thus was born the good old US of A. So why in the nature of all that is holy is one nation based on liberty for all trying to impose its version of democracy on a region that has never contemplated voting let alone voicing their concerns without fear of torture or reprisals.
Leave a comment