94 comments Add a comment
I'm sick and tired of seeing Facebook everywhere. It would be nice to go a whole day without hearing a mention of the "F" word. For example last night I watched a new BBC drama and what did I see, some girl checking out friends status update. If you go in to a pub in the high street these days you'll no doubt see it written somewhere "Join us on Facebook" somewhere. There's also a lot of "Follow us on Twitter" these days but that's another gripe and although extremely popular, Twitter isn't quite everywhere yet.
I had a Facebook account once but shut it down shortly after the novelty wore off. Besides, suddenly all manner of unsavoury characters from the past wanted to by my virtual friend. People I hadn't seen or heard from in years and had nothing in common with wanted to hook up, presumably it was one big race to see how many friends they could claim. Anyway, I decided it wasn't for me and it's never sat too well with me how cosy Microsoft and Facebook have become. That's just a personal opinion though and I'm sure very few users are worried about that. Maybe they should be.
Facebook is all around us now and where "Myspace" was word on the lips of many teenagers a few years back, "Facebook" is all you hear now. If you're in a public place such as a bar or a shop, or even just walking down the street you can almost count the number of times Facebook is mentioned. It's quite amazing how entrenched this site is people's lives and it's quite an interesting phenomenon.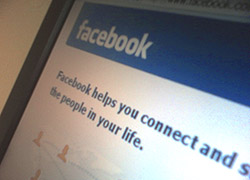 I choose to live my life without social networks and I do get the odd puzzled look now and again. It's almost as though there's something wrong with me for not joining everyone else. Most people just smile or shrug and then carry on. I am finding that quite often I miss some piece of family news or other (yes, they're all on there too) because I'm not connected on Facebook. I am truly an island it would seem. It's almost as though these things aren't discussed in "real life" any more a huge chunk of socialising has moved from real life onto Facebook. On those rare occasions when you meet up with friends in a pub or somewhere, they carry on a previous conversation and refer to photos etc. that presumably only exist on Facebook. It's very strange, interesting and yet tiresome all at once.
I suspect that one day I will be assimilated and HAVE to acquire a profile on FB again if I want to be part of society. Sadly, it's becoming a prerequisite and is no longer you can use if you want to; it's becoming impossible be part of a group of friends without it. Actually, that may be a case of re-activate because I heard somewhere that they don't actually delete it anyway.
So, have any of you out there tried to get by without Facebook and is anyone else fed up with seeing it everywhere?
By: No, I'm not on flipping FB!
Leave a comment