83 comments Add a comment
Right, that's it! I can not listen to the radio any more. I have had enough of the same rubbish every day. I have 6 pre-set radio stations on my car stereo. Unfortunately I have just recently changed cars and don't have my CD multi-changer fitted otherwise I would not have this problem.
I have noticed for some time now that all the commercial radio stations that I can tune in to seem to have the same play lists. You see, I'm a bit of a channel surfer, when I hear a song I don't like or that has been over-played I will change station.
Tell me, where's the variety?
I listen to the radio on my short (20 minutes) journey to work every morning and evening. Recently my local radio station Oxfords Fox FM, have changed their morning quiz to "Guess the Year". This wasn't a problem to me until they played a song that I really didn't like so I decided to switch over to another radio station, this time I tried Horizon.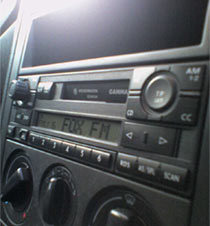 I could not believe my ears when I realised they were playing exactly the same song at exactly the same time and strangely enough were also playing the same quiz. So once again I decided to change station, this time GWR Swindon and to my horror they too were playing the same song and the same quiz. It was definitely different radio stations as the presenters were all different.
I want to know what exactly is going on here. Why are all the commercial radio stations playing from the same play list, sometimes in a different order, and now the same quizzes? It really cracks me up when they advertise themselves as 'your local music variety station' or whatever. Tell me, where's the variety if everyone is playing the same stuff?
Leave a comment