45 comments Add a comment
It's the same old story on the radio and at the local nightspot. "Text us your requests" or "please keep the requests coming in and we'll play your favourite song for you". They never do, especially if you request rock or heavy metal.
If you just happen to like rock or heavy metal, you're highly unlikely to get your song played though. Unless you choose mainstream pop music or a song that the DJ likes anyway your request will get ignored. A classic example of this recently happened when I was listening to my local radio station. Right at the start of their two-hour evening show I sent a text requesting that they play Forever Free by WASP. It's quite an old track, a little heavy in places but quite acceptable for the radio I would have thought. Anyway, in between every song they played they still pleaded with the listeners to send in more requests. I never heard my song in amongst all the commercial drivel that they played.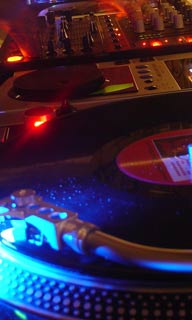 You get exactly the same in nightclubs and pubs that have a DJ spot at the weekend. If you're lucky they will play a 'mini rock session' which usually consists of Bryan Adams and The Summer of '69, some Queen, The Darkness and maybe some Guns 'N' Roses. In other words those rare examples of 'soft publicly acceptable' rock songs that get played to death on Radio One and in some cases make it into the charts.
It's all utter garbage and anyone that listens to the radio in this country just gets brainwashed with mindless drivel. It's bad enough having to listen to their poor sense of humour and pointless chatter about celebrities and soaps in between tracks, but when the play list is as boring and predictable as it is, you might as well just switch off.
No wonder fans of real music are starting to tune into Internet radio and to stations across the pond. In the US there are some really good rock and classic rock radio stations that put broadcasters in this country to shame.
My advice, send your DJ a request. Request politely that he or she broadens their taste in music a little and maybe slips in the odd decent rock song.
Leave a comment