72 comments Add a comment
I'm sick to death of having to listen to stupid pop music pumped through the speakers every time I go into a clothes shop. People who work in these retail places have my utmost sympathy.
It must truly drive these poor employees nuts having to put up with that garbage playing through the sound system all day long. Hearing the same Britney Spears songs ten times a day would send me over the edge I think. And another thing, why is it specifically the clothing outlets that feel the need to bombard their customers with all this mainstream charts rubbish?
Does it impress the younger generation and make them want to buy more clothes? I think not, it's more likely that some customers wouldn't even bother going into the shop in the first place.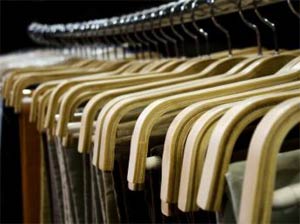 I'm not an old fuddy-duddy and I have no objection to listening to a bit of music when I'm out shopping, but please, for the sake of your employees and customers, let's have a bit more variety and imagination. A good start would be to leave Britney Spears on the shelf where she belongs.
Maybe having a bigger play list would help, or perhaps shop staff could be encouraged to bring in some CD's to play in the store. Oh dear, that's technically broadcasting to the public though and we don't want to get the store in trouble now do we?
Anything really would be better than the same old boring songs ten times a day.Also, it might be an idea to turn the volume of the music down just a little bit! It's a retail shop, not a nightclub.
Leave a comment