61 comments Add a comment
I have worked as a nurse since 1992 and have witnessed much change over the past 16 years. However I am sick and tired of these nurses who are university trained and think they are immune from certain duties such as changing beds and washing/dressing patients etc. Well I have news for this handful of work shy nurses out there. Under NMC rules you are NOT immune from these duties and if ever caught you can be disciplined accordingly as it comes under the general heading of neglect!
sick of hearing career nurses complain about their pay...
I am also sick of hearing career nurses complain about their pay. You knew the average salary and expected pay wasn't up to much when you began your career in nursing, so why moan? A lot of nurses aim for a career in nursing for the vocation and job satisfaction, not the pay.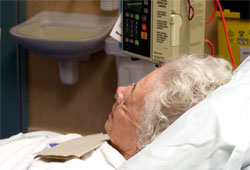 I went into nursing as I looked after a terminally ill relative of mine and seemed to be the sensible choice as I had the correct attitude and personality for it. However I did the old fashioned diploma where you learned on the job and went to nursing college about once a week to learn (then it was 25% theory) the rest was hands on. We had a bit of a tyrant ward sister, and if something was asked to be done by her it was done straight away, no arguments. It also had to be done by her standards or it had to be done until it was correct.
Perhaps if they were to re-introduce the tyrant sister's or old style matrons then maybe the NHS would not be in the state it is in today, crawling with super-bugs, shoddy managers with no medical experience and a public school background, and nurses who think because they have a piece of paper from university they are gods gift. Florence Nightingale would be positively turning in her grave with the state of our hospitals, it's an absolute disgrace and I am seriously considering a different career because of this.
By: Jonny
Leave a comment