56 comments Add a comment
I recently began working as a care worker and perhaps naively, I thought I could help vunerable members of the public and put something back into the community whilst earning a living. More fool me! The reality is as if someone has opened a window into some terrible bedlam. Poor care, often dangerously bad 'care' being provided by poorly trained, mainly foreign nationals working in awful conditions.
Carers are expected to go to maybe 10 clients a day, all over the place often two bus journeys between them, working days that start at 6.50am and often don't finish often until after 11.30pm at night. You get no set break times and without any allowance for travel time. The only way to catch up is by cutting visits short to get to the next client on time - the agency know all about this and depend on carers cutting corners.
With only two days of training in an office setting I was sent out to provide care for clients with double incontinence, asked to use hoists and aids which I had only seen once. After finishing on a Sunday night at around midnight, I got a phone call the next morning at 8am telling me I had missed a client. I told the person from the agency my work schedule didn't have me working that day - she said I should have checked my emails as they had changed my hours while I was out working.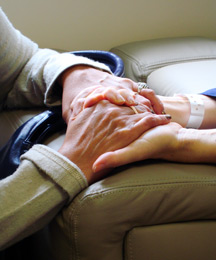 I couldn't believe they had done this without bothering to phone me and let me know! I told her I understood there should be at least 11 hours break between shifts anyway and she hung up the phone on me! That to me just says it all about so-called 'care' agencies.
...this actually works out at less than the minimum wage
These are only a few of the instances of bad practice I have witnessed, I could list lots more and I've only been working for this agency less than a week! I understand they get paid 15 per hour from the NHS to provide this service and this agency pays 6.50 to the care worker. However, this actually works out at less than the minimum wage if you consider the cost of travel time and expenses for petrol, bus fare etc.
Why isn't this being investigated? It's this exploitation of the worst kind? I believe that there are accidents all over the country waiting to happen if this situation is not addressed. This state of affairs in the care industry needs to be exposed. I intend to go to the Care Commission as soon as I find another job. There is no way I will stay in this sector - Dickens himself would have had a field day writing about so called home care, I can guarantee that!
By: Shocked Edinburgh
Leave a comment