191 comments Add a comment
I work in recruitment and have done for about two years. I started at the bottom and worked my way up. I was a yes sir man until the start of this year when I started working for a huge recruitment company.
A lot of you will not know that recruitment is sales driven, where YOUR CV is just a tool to be used to meet KPIs. I can list all the agencies to stay away from on this site, but that would take up a lot of time so Ill just say stay away from all of them. There are a few amazing ones, but for every good story to be told there is 10 bad ones. It's sad but true...
So what am I getting at? My gripe is that recruitment is run a bit like a car sales yard or perhaps one of those double glazing call centres. Most consultants no nothing of the industry they work in. I am an ex-aerospace engineer, I have a degree in the industry and I once worked for the air force. I know how to talk to an engineer and I understand how the companies work. But 99% of the agencies you will deal with all have sales people dealing with your application. They judge you on not what you have done over time, but on your most recent job. From that basic precedent you have very little chance of getting the job you apply for.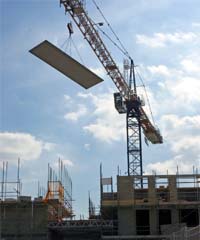 They really don't care if you get the job or not...
If your CV is good however, be prepared to be sent to what ever company in your area that uses people like you, because these people have KPIs to meet. That is all that they are interested in. They really don't care if you get the job or not. If you do that's great, but they're more interested in that 6K threshold a month so they can earn commission. You're just a number on the books, you're a meal ticket if you like!
Here is a bit of free advice. Don't bother to put references on your CV, this is used (or rather misused) as a contact into YOUR business, and they will call them without your permission. If they ask you Who do you currently work for? - just make a name up, because they will call them and thats the last thing you want... Really!
Job boards like Monster are looked at by millions of potential employers apparently (yeah right!). Well, this is complete BULL, because it's looked at by millions of recruitment agencies trying to find companies to call so they can get vacancies to chase. They're just sharks on a feeding frenzy.
So why am I blowing the lid on one of the UKs biggest growing industries? Well these fast paced high turn over companies are destroying an industry that USED to be service. It is now treated like a car lot, where you (the potential employee) are the next quick buck and they don't care what you want, they just want your details to feed the KPIs.
My advice people, is just apply direct to the companies and not through agencies. This recruitment industry and their agents are killing the UK.
By: Whistleblower
Leave a comment