18 comments Add a comment
Why are nurses always put on a pedestal, and why do we as a society venerate nurses when others who work with the vulnerable such as carers or those working with children are not? I realise the topic of this gripe and what I say may be controversial for some and will generate plenty of negative comments.
I'd just like to point out that my own work is with the so called vulnerable in society, both paid and unpaid, and that I work very hard in treating my clients with dignity and respect. No huge amount of pay or prestige there, but nonetheless an important job too.
Some people would argue that nurses should be paid a higher salary, in London for example the average salary for a nurse may be around 30 thousand a year or more. To me that sounds about right and it takes into account the cost of (London) living, also nurses are key workers' who are entitled to key worker housing.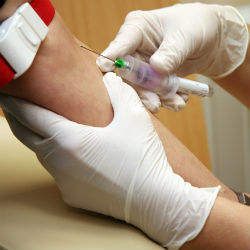 I have witnessed better customer care in a bank
There are some nurses who do an excellent job and deserve their reputation as part of the 'caring professions' others in my opinion need to improve on their customer service and how they deal with the public. I have witnessed plenty of nurses who I would describe for want of a better word as lazy and apathetic with terrible communication skills. I would even go as far as to say that I have witnessed better customer care in a bank.
I can give you specific examples of incidents that have made me wonder why have these nurses even joined the nursing profession. Is it all just about the pay and prestige? What do you think?
By: Funkg
Leave a comment