9 comments Add a comment
When you are in a restaurant and you order a bottle of wine to go with you're meal, if you are looking economise a bit you might choose the house wine over a more popular label. Well at least that's the way it usually works because restaurants buy it in large quantities and it often doesn't have the same mark up as the branded stuff. So why isn't it the same with the house Vodka in JD Wetherspoon pubs?
Like most people, when I go up to a bar to order these I just ask for a Vodka...
I recently went out for a few drinks with my girlfriend and a friend at The Standing Order pub in George Street, Edinburgh. It's a great pub with a fine selection of ales (my favourite tipple), however both the ladies opted to have a Vodka and a mixer. Like most people, when I go up to a bar to order these I just ask for a Vodka and (whatever) presuming that it's going to be Smirnoff or some other well known brand. I know that lots of pubs sell a house variety which is usually cheaper, and to be honest I don't think most people that like the stuff are that bothered what it is because it's usually mixed with something.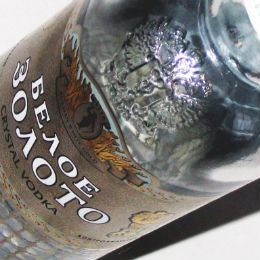 I didn't pay much attention, but my girlfriend standing next to me was much more observant and noticed that the till said "Finlandia" when the bar person rung up the drinks. She only mentioned it in passing because we both think Wetherspoon pubs are pretty good value for money; we assumed that if the bar staff had chosen a house Vodka over Smirnoff then it was probably going to work out cheaper.
We decided to stay for one more drink before going off somewhere else to have a meal. For the second drink my girlfriend noticed that she was served a brand called Skyy which was drawn from some large attractive blue bottles behind the bar. When we returned to the Wetherspoon pub after our meal my partner asked for Vodka and a mixer again, but this time she asked "Do you have any Smirnoff?" "Yes" she was told, "But we normally don't serve that unless it is asked for by name."
One of the things I love about my other half is that she's one for looking after the pennies and she'll absolutely not pay more than she has to for things. "Which is the cheaper Vodka, those house brands or the Smirnoff?" she asked the lady behind the bar. "The Smirnoff is cheaper" came back the reply.
Naturally she went for the Smirnoff which was actually 25p cheaper than the house Vodka that they were pushing. This means that our earlier visit cost us 1 more than it could have done. I know that a pound isn't a vast fortune, but in this case I'd rather that it was in my pocket instead of in their till.
By: Kenny
Leave a comment