63 comments Add a comment
Here's a gripe that may be a familiar subject to those paying attention to the news these days. No more cheap beer at supermarkets because the government want to impose a minimum price for alcohol.
Cameron has hardly been in power ten minutes and he has started on the cheap beer in supermarkets being the root of all evil. I'm sorry, but I am pretty certain there are much more important issues that need to be tackled first by our new government.
When it's really cheap I stock up for months, I only drink a couple of cans a night, but I am classed as an alcholic and binge drinker and must be controlled. Are they basically saying I am going to go out and start fights because the drink I bought was cheap?
Don't they realise that a fair number of people in this country can't afford to go out to pubs now because of the high taxation that has been imposed on us? The pubs are mostly empty and closing down at an alarming rate as it is. If the minimum price on alcohol policy is brougt in then only the well off will be able to have a drink and the UK breweries will soon start to feel the effect as well. They will no doubt follow the pubs and start closing. So much for supporting British industries!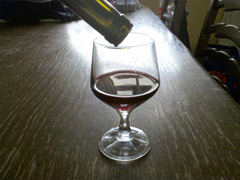 If they really want to clamp down on drink related violence, then they ought to start on the ones causing trouble, not penalising family men having a few cans of beer on the patio at night. It's basically like using a sledgehammer to crack a nut!
Using their logic, they should be putting up petrol because people die in car accidents, or taxing chip and kebab shops because people are getting fat and unhealthy.
They will no doubt implement this minimum alcohol pricing policy and the real reason is more tax, presumably so more wasterers can sit behind desks.
Well they won't beat me, I shall buy mine in France in bulk from now on!
By: Gainsborough lad.
Leave a comment