7 comments Add a comment
Challenge 25 is a good idea in principle, but I think that there should be some flexibility built into this new age verification policy. Whilst I welcome any measures that may help to curb underage drinking, I feel that sometime you need to be a little more objective and treat each person appropriately depending on their own unique circumstances. For those who are unaware of exactly what this is (and up until yesterday this included myself), Challenge 25 basically means that pubs and clubs need to ask you to prove that your are over 18 if you APPEAR to look under the age of 25.
The reason for this gripe is that we found ourselves in a rather awkward situation last night when we were turned away from a very popular JD Wetherspoon pub in Edinburgh. We were in the city to celebrate my sisters 50th and were due to meet up with the main party at a club later on. My girlfriend and I, both 42 and 33 respectively, were out with my nephew who is now 25. My nephew hadnt anticipated any problems getting into pubs and as it was some time ago he turned 18, he didnt have any form of ID on him.
Sadly, we couldnt get into the particular pub we wanted to go to because the doormen felt that he may have been under 25. Yes, he may have looked under 25 but he certainly didnt look under 18.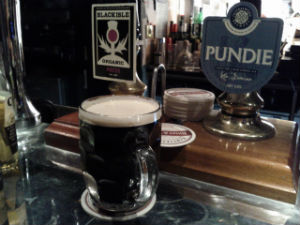 As I said, Im not against the idea of challenging individuals to make sure that they are old enough to be served alcohol, but I do think that a certain degree of flexibility should be allowed. Surely the doormen could have made a judgement call in this case and seen us for what we were, an older couple out for a few drinks with a younger relative?
Ironically the Challenge 25 policy isnt widely enforced yet and we had no trouble at all going into a pub a little bit further down the road. Later on when we met up with our other relatives at the club we weren't challenged and asked to provide ID their either. Whilst Im sure that Challenge 25 will help reduce the amount of under age drinking, I do feel thatit may also result in a fair number of people who are old enough being disappointed and left out in the cold.
By: Michael's Uncle
Leave a comment